Greetings from the Artistic Director of the
Arthur Rubinstein International Music Society

Dear Competitors, Jury members, Supporters and Audience,

The Rubinstein Competition has a reputation of 43 years and many are looking forward to it, time and time again.
Although this is our 15th competition, we are still excited, as if our firstling is about to be born, and we hope once again to reveal excellent and worthy pianists.
When it comes to the Rubinstein Competition, teen Spirit is not a matter of age, enthusiasm and desire for rejuvenation is our essence. So far we have succeeded in keeping a young and fresh spirit, not only thanks to our constant efforts to innovate and change, but also due to intensive work with a sense of mission.
Selecting the pianists who will enter the Competition was not an easy task. So many outstanding pianists applied and our screening committee, under our objective circumstances, had to choose between the best of the best.
As always, we will do our utmost to create an exciting and uplifting celebration, for the live audience, the television spectators, our online followers and of course the competitors themselves, whom we believe will feel less stressful with a festive atmosphere.
With the music of the 15th Arthur Rubinstein International Piano Master Competition we hope to remain a culture focal point and exhibit the beautiful face of Israel.
Wishing everyone Good Luck and Good Listening!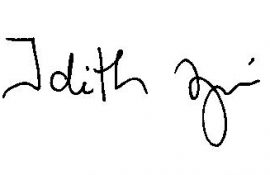 Idith Zvi
Artistic Director